Looking for a brand to help develop your child's creativity and boost their confidence in a fun way? Then look no further! With their incredible imagination and our fantastic fabric pens, children can bring their artwork to life with Mythical Canvas plimsoll packs. Our aim is to encourage the freedom to be creative on our canvas shoes so children realise there are 'no mistakes in art', boosting their confidence so they pursue their dreams...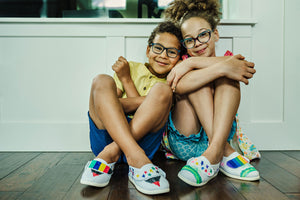 "No mistakes in art"
We aim to give kids the confidence to realise there are 'no mistakes in art' and follow their dreams. Discover our founder's dream...
Story
"Create your reality"
Explore our plimsoll packs that include: fantastic fabric pens, super straps and smashing stencils...
shop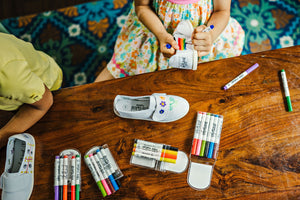 The Mythical Movement
"Being exposed to art from a young age helped my development as a kid and I want to give other kids that opportunity. With Mythical Canvas I want to encourage other kids to use their imagination and feel free to be creative, realising that there are 'no mistakes in art'. Fear of making mistakes can hold us back from going for and achieving our dreams, so I aim to promote the belief that there are no mistakes, only learning opportunities. I designed the canvas shoes because I believe it will be for kids to create and showcase their own amazing art on them, and be proud of it. I wish to inspire kids to follow their dreams and have the self-confidence to believe that they can create their reality."

David, Founder
'Draw your dream' art workshops
Discover our art workshops for primary school children, aiming to boost their confidence through art...
find out more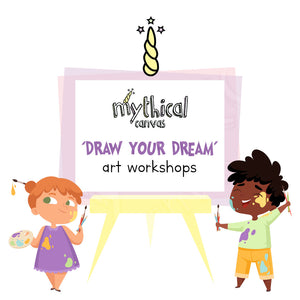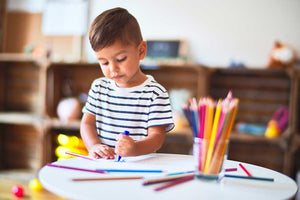 Impact
Check out the positive impact that each Mythical Canvas plimsoll pack purchase has on vulnerable and disadvantaged children.
Find out more
Dream activity sheets
Get creative on our dream activity sheets. We believe that the dream of every child is within reach with a 'no mistakes in art' mindset. Download for free.
Download